Research for Preparation of Book: Sitka spruce, an environmental history
Carried out by: Ruth Tittensor, Countryside Management Consultancy, Darvel, Ayrshire
Summary Description:
Ruth is preparing and writing a book about a tree species which is an important contributor to UK industry and upland landscapes. Sitka spruce has a fascinating ecological and cultural history in North America and Europe (particularly Britain and Ireland) yet is still misunderstood and viewed with disquiet by the public which uses its products and forests on this side of the Atlantic Ocean.
The book, intended for a wide audience, will describe and explain how this rare conifer species of North American rainforest came to be chosen and used for planting in its hundreds of millions in Irish and British landscapes. Its cultural associations and contributions to First Nations' and European society past and present will be discussed, as well as its role in native and plantation ecosystems on both sides of the Atlantic. Ruth intends to demonstrate the beauty of Sitka spruce and its benefits to society and the landscape.
The project will involve library research; discussions with 'experts' and 'users'; visits to forests containing Sitka spruce in Britain, Ireland and North America; collating oral history contributions; obtaining and taking photographs; writing and graphics.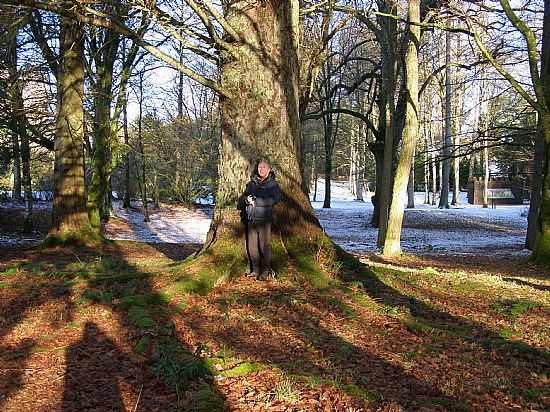 Timescale: 2013-2014
SFT Funds Awarded: £2,770
Project Outcomes:
The work will produce an attractive, well-illustrated book at a reasonable price, intended for a wide, non-specialist audience.
Further Information
Title
Source
Date
Shades of Green: An Environmental and Cultural History of Sitka Spruce
Ruth Tittensor
Oxbow Books - Available for pre-order
2015