The Ecology and Genetics of Native Scottish Crab Apple
Carried out by: Dr Rick Worrell/Royal Botanic Gardens Edinburgh/Falkland Stewardship Trust
Summary Description:
Crab apple (Malus sylvestris) is probably Scotland's least researched and understood native tree species, and this project sets out to remedy this by providing ecological, genetic and management information. It is a rare but ecologically valuable species that is currently undervalued in forestry. Importantly, the species is known elsewhere in Europe to be at risk from hybridisation with domestic apples – rather like the situation with Scottish wildcat. The objectives of the work are to: a) Carry out an inventory of wild-grown apple trees, recording their morphology and the ecology of the sites and woods they occur in; b) Have an RBGE student investigate the problem of hybridisation and describe genetic variation using micro-satellite markers; and c) Make a collection of scion material from trees which the genetic analysis shows to be true crab apples and establish one or more clonal seed stands. The outputs will be management guidelines, with advice on planting, seed collection and genetic conservation.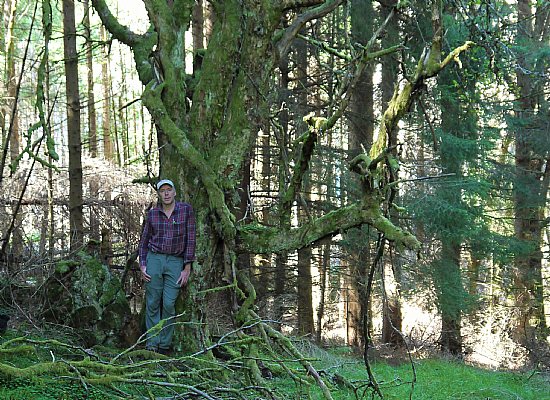 Timescale: 2016-2018
SFT Funds Awarded: £3,500
Project Outcomes:
The project has been successfully completed and the report author is progressing with further work on wild apple. His report is available to download and read.