The Scottish Forestry Trust Trustees
The Scottish Forestry Trust currently has ten Trustees who are appointed for their experience, expertise and objectivity, and their ability to provide a good balance of appropriate skills.
Biographical notes on the current trustees
The current trustees of the Scottish Forestry Trust are: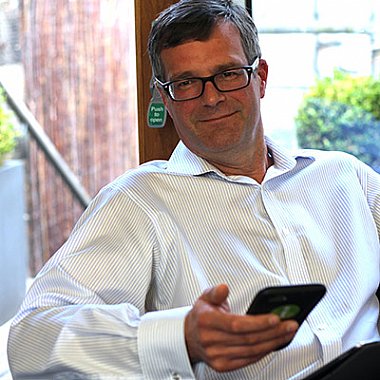 Professor Paul Atkinson, Chair of the Board of Trustees is a professional investor, venture capitalist and board advisor with a track record of creating value for companies and investors in the technology business services sector and forestry sectors. Over the last 25 years Paul has founded a number of businesses within IT, Software and IT Services, including Direct Resources, RecruitmentScotland, Head Resourcing and more recently boutique investment business Par Equity.
He is a founding partner of FCA regulated Par Equity LLP, which provides EIS Funds investing in early stage technology ventures as well investment funds in other asset classes, including residential property and forestry. Paul has led Par Equity's interest in Forestry since 2011, with two Forestry funds raised to date with a plan to raise a third fund in due course. He also leads Par's investment interest in Global Surface Intelligence, an Edinburgh based near earth observation and AI business, with the capability to use satellite imaging to provide deep insights regarding ground based assets, including Forestry.
Alongside his Par Equity interests, Paul is Chairman of Professional Services business, Taranata Group, which he founded in 2001. He is also an advisory board member of the Converge Challenge, which highlights some of Scotland's best University spin-outs.
He is a current visiting Professor of Edinburgh Napier University's business school, originally graduating in Physics from Manchester University. PA Register of Interests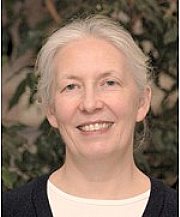 Dr Helen McKay first joined Forest Research in 1988 as a plant pathologist to improve the physiological quality of planting stock. Over the following 12 years, her remit expanded to cover seedling morphology, seed nutrition and wider nutritional sustainability. She became a specialist adviser for Corporate and Forestry Support for the Forestry Commission where she advised on and commissioned research on a range of topics. In 2007, Helen returned to Forest Research and has been Head of the Centre for Sustainable Forestry and Climate Change since 2009. She is a Fellow of the ICF and has been editor of the ICF's scientific journal "Forestry"; an international journal of forest research, since 2002. Helen is also a member of the Trust's Projects and Research Committee. HM Register of Interests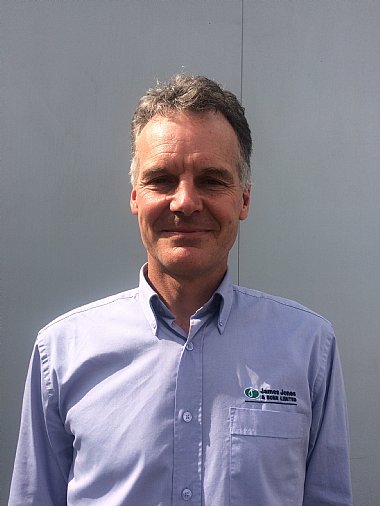 Eddie Balfour is Joint Managing Director of James Jones & Sons Ltd, an integrated timber processing group with operations covering harvesting, sawmilling, timber engineering and pallet manufacture across the UK. A Forestry graduate from Edinburgh University, Eddie started his career with the Forestry Commission before moving into the timber processing sector in 1989. During his 30 year career in the sector Eddie has held management roles in both timber harvesting and sawmilling operations within Wales, Aberdeenshire and the Scottish Borders. In the last 12 years Eddie has been heavily involved in the development of the Stevens Croft site near Lockerbie, with particular focus on timber processing technologies which can add value to our homegrown timber resource. EB Register of Interests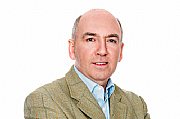 Ralland Browne is the Managing Director of Scottish Woodlands Ltd with 30 years experience in most aspects of private sector forestry management since joining the company in 1987. Ralland has particular experience in Forestry investment having served as Investment Director of the company since 2007. He is a Fellow of the Institute of Chartered Foresters and has served both on council and as an examiner. Ralland is also a Board member of ConFor. RB Register of Interests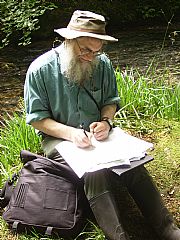 Dr Keith Kirby has been a woodland ecologist with the government conservation service the Nature Conservancy Council and its successor bodies, English Nature and Natural England. More recently, Keith was seconded to the Secretariat to the Independent Panel for Forestry. He also holds a position as Visiting Researcher at the Oxford Plant Sciences Department working particularly on long-term vegetation change. Keith is a Fellow of Institute of Chartered Foresters, a Fellow of the Institute of Ecology and Environmental Management and was Awarded the Royal Forestry Society's medal for Distinguished Services to Forestry in 2012. KK Register of Interests
Professor David Burslem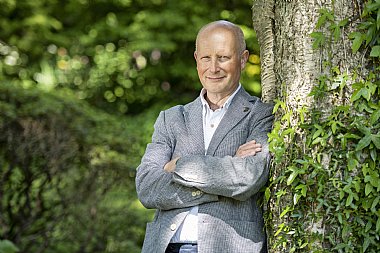 David Burslem is Professor of Forest Ecology and Diversity at the University of Aberdeen, and Keeper of the Cruickshank Botanic Garden and Arboretum. He was recently appointed interim Director of the University's Inter-disciplinary Centre for Environment and Biodiversity. His research and teaching interests focus on forest ecology and conservation science, responding to the linked crises of biodiversity loss and climate change in collaboration with partners in government agencies, non-governmental organisations and statutory bodies. A major theme of his current research is to leverage time-series of forest inventory and remote sensing data-sets for quantifying changes in forest cover, dynamics and carbon storage, and to use these results to inform policy and fiscal interventions that would incentivise forest restoration. David has 30 years' experience of forest research in the UK and overseas and has authored or edited more than 150 papers and two books. DB Register of Interests
Professor Ioly Kotta-Loizou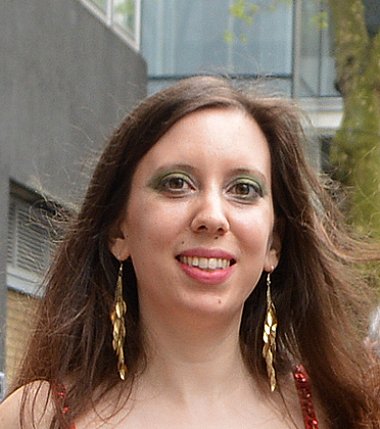 Professor Ioly Kotta-Loizou is a molecular microbiologist specialising in mycovirology, i.e. the study of viruses that infect fungi, and focuses on microbial life cycles and pathogenicity, together with potential applications in forestry, agriculture and medicine. She is based in the Department of Life Sciences, Imperial College London, and holds honorary/visiting positions at the Universities of Manchester and Hertfordshire (UK) and the California Institute of Medical Research (USA). Ioly is the Chair for the Chrysoviridae study group in the International Committee on Taxonomy of Viruses, an Editor for the scientific journals Archives of Virology, Viruses, Pathogens, Microorganisms and Frontiers, a Fellow of the Higher Education Academy and a STEM ambassador. IKL Register of interests
Tim Liddon MICFor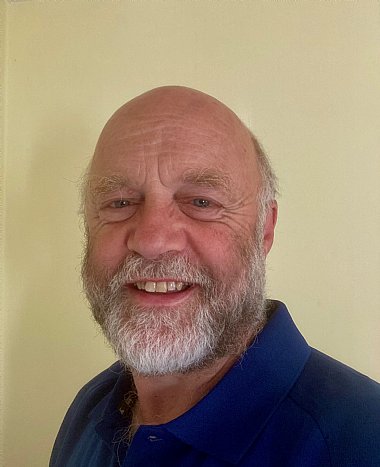 Tim grew up with forestry in the South West of England where his father had a forestry business. He studied Forestry in Aberdeen graduating in 1980, when he went on to join Tilhill as a forest manager. He has enjoyed the challenges and opportunities in the industry over the last 40 years.
After a spell in landscaping in Central Scotland he moved to Yorkshire and worked in a diverse range of operational work from landscaping in Tyneside, Community woodland creation in Teeside, to investment and estate forestry in Yorkshire. In his time in Yorkshire he was also Chairman Yorkshire Division Royal Forestry Society – 1996-1998.
In 2001 he moved to South West Scotland managing commercial investment forestry in that area and became a Fellow of the Institute of Chartered Foresters in 2004 of which he is still a member.
In 2007 he was instrumental in planning and delivering the Eskdalemuir Timber haul road, and also managed the rising restock programme and its associated challenges of large weevil numbers and an increasing deer population. 2009 saw promotion to Regional Manager for Scotland and responsibility for forestry and landscaping. In 2014 he became a founder Director of the then Sitka Spruce Breeding Cooperative (now the Conifer Breeding Cooperative), which is a public private partnership to ensure the improvement of productive Conifer continues.
In 2015 Tim was appointed to the Tilhill Board as Forestry Director where he continued to seek solutions and to raise standards in forestry - from large scale re afforestation, weevil and deer management to protecting the workforce and the environment.
In May 2021 Tim retired from Tilhill and has become a grandfather. TL Register of Interests
Professor James Pendlebury MICFor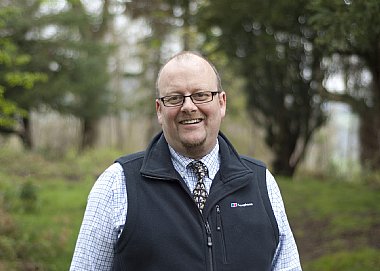 James is the Chief Executive and Accounting Officer of Forest Research, an executive agency of the Forestry Commission, and member of the Forestry Commission Executive Board. James is responsible for the strategic vision and scientific direction of Forest Research, the leadership of nearly 300 staff and an annual turnover in excess of £23 Million. He works with colleagues to ensure that Forest Research provides appropriate science, evidence and data to governmental, private sector, environmental and community bodies involved in forest, woodland and urban tree management across the UK. As a member of the Forestry Commission Executive Board he contributes to the strategic governance of the Forestry Commission and brings relevant scientific knowledge to decision making.
He is also required to ensure that Forest Research meets its statutory obligations as a government agency.
James is also a member of the Scottish Wildlife Trust's Conservation Committee.
James holds a BSc (Honours) degree and a PhD in Forestry from the University of Aberdeen and joined the Forestry Commission in 2002 holding several positions before becoming Chief Executive of Forest Research. Prior to this he had a distinguished career in research, management and market development in the timber and forestry sectors in several countries including the UK, United States, South Africa, The Netherlands and New Zealand.
Affiliations
Honorary Professor of Forestry, University of the Highlands & Islands,
Member of the Institute of Materials, Minerals & Mining
Member of the Institute of Directors
Member of the International Research Group on Wood Preservation
Professional Member of the Institute of Chartered Foresters
Member of the Association of Chief Executives
Fellow of the Royal Society of Biology
Graduate of the Cabinet Office Leaders UK programme to develop collaborative leadership skills for public service excellence
Current member of the University of the Highlands & Islands, Rivers & Lochs Institute Advisory Group
UK representative on the IUFRO International Council 2010-2014
UK representative on the Council of the European Forest Institute since 2015
Professor Adam Kleczkowski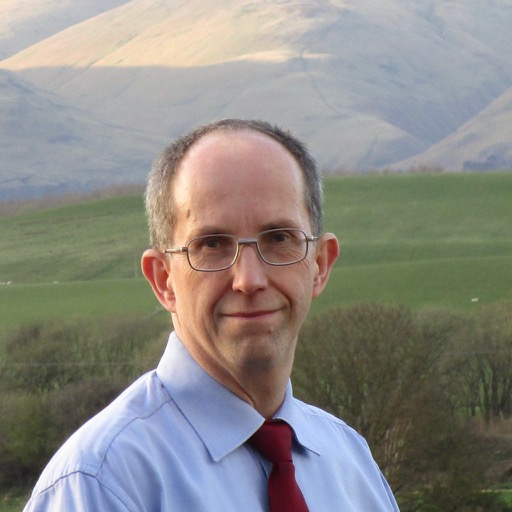 Adam Kleczkowski is a statistician and mathematician with over 30 years of experience addressing plant and tree health. Having graduated in Poland, he worked on epidemiological and ecological models in Germany and the UK, holding a Senior Research Fellowship at the King's College, Cambridge, and a lectureship at the University of Cambridge, followed by a professorship at the University of Stirling. Since 2018 he has been a Global Talent Professor in Mathematics at the University of Strathclyde in Glasgow. His work is dedicated to understanding how pests and diseases affect the UK and global forests and what can be done to prevent such devastating outbreaks as Ash Dieback or Emerald Ash Borer, and to future-proof the woods from climate change. He firmly believes that we can only start to understand the links between forestry, ecology, economics and health by bringing together different disciplines. He uses statistics and mathematics to underpin this work. He has written multiple popular science articles on epidemiology and statistics. He has been a member of the British Society for Plant Pathology for 20 years and a Fellow of the Institute for Mathematics and its Applications.
Trefor Owen FICFor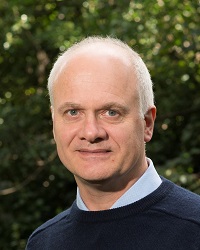 Trefor Owen is a chartered forester and senior leader in large scale sustainable land management and climate transition and adaptation. He was formerly responsible for the care of Scotland's 650,000 Hectares national forests and land. He is a strong advocate for sustainable resource use, multi-dimensional land management, skills & learning and further development of the bio-economy. Trefor is also a proficient programme/project sponsor and independent reviewer. He is a member of the Institute of Chartered Foresters Professional and Educational Standards Committee. He is also a member of Bangor University's Accelerator Advisory Board that supports science and technology start-ups in North Wales, to drive the growth of innovative businesses in the region.
Dr Ian Willoughby FICFor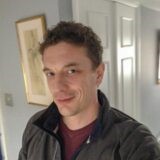 Ian is a Principal Silviculturist with Forest Research, and has particular research expertise in integrated forest vegetation management and early silviculture. In both cases his ethos is to deliver clear, practical solutions for forest managers, based on undertaking high quality peer reviewed science. He has authored over 100 publications.
Ian's research on forest vegetation management covers all silvicultural systems and includes plant competition, the use of pesticides as control measures for dealing with invasive pests, diseases and weeds, alternatives to pesticides and pesticide reduction, and developing integrated solutions for managing invasive vegetation. His research on early silviculture focuses on adapting forest regeneration to increase resilience to climate change and biotic threats.
Ian obtained a BSc (Honours) in Forestry from the University of Wales at Bangor in 1991, an AMBA accredited Master's Degree in Business Administration (MBA) from the Open University in 1999 and a PhD in Forestry from the University of Wales at Bangor in 2010. He joined the Forestry Commission in 1991 as a District Forester, has worked for Forest Research since 1992, as well as spending time in management roles in various other parts of the Forestry Commission. Ian is a Fellow of the Institute of Chartered Foresters.
The Projects and Research Committee
Recommendations on projects that are approved by the Trust are made by the Projects and Research Committee which meets three times a year to consider funding applications. The committee is made up of the following Trustees :-
Dr Keith Kirby - Chair
Dr Helen McKay, Prof David Burslem, Prof Ioly Kotta-Loizou, Prof Adam Kleczkowski and Tim Liddon.
Executive Director
Amanda Bryan MICFor joined the Trust as Executive Director in August 2020. Amanda has a background in rural development and land management and was previously Head of the Scottish School of Forestry where she was responsible for development of the Honours Degree in Forest Management. The role is part time and Amanda is also a Board Member of Highlands and Islands Enterprise and she continues to lecture on a part time basis at the Scottish School of Forestry, Inverness College UHI and undertake some consultancy work. Amanda has been appointed External Examiner for undergraduate forestry degrees at University of Bangor from 2022-2026.