An Interview with George Stewart (born 1919): A century in forestry
Carried out by: Royal Scottish Forestry Society
Summary Description:
The former Forestry Commissioner, George Stewart, in 1919, some 3 days after the first tree was planted by the newly formed Forestry Commission. After service in WWII he became a Forestry Commissioner. George's forestry career covered the great post-WWII expansion of forestry, the development of innovative forest research and technical development, the rise of the private forestry sector, the expansion of recreation and conservation objectives (in which he had a significant part), and the devolution vote in Scotland in 1979 and its potential implications for forestry governance. He will thus turn 100 at the height of the FC centenary. As part of the commemorations of this centenary, it is proposed to record a video of George who is uniquely placed to describe his life in forestry in the 20th century.
Timescale: 2019
SFT Funds Awarded: £1,500
Project Outcomes:
In a remarkable coincidence, this year's centenary celebrations of public forestry in Britain have been capped by the 100th birthday celebration of former Forestry Commissioner, George Stewart. Mr Stewart, was born in Glasgow on 12 December 1919 only three days after the then Forestry Commission planted its first trees at Monaughty Forest, near Elgin.
After serving with the Royal Artillery in WWII, both in the North African and Italian theatres, Mr Stewart studied for a forestry degree at Edinburgh University and joined the Forestry Commission in 1949. Initially based initially in the Borders and Dumfriesshire, he later worked with Forest Research, took a post in North West England, and became FC Conservator for the West Scotland – and was responsible for organising the response to the Great Storm of January 1968 which blew down a huge swathe of forest area. After 'retiring' in 1979, Mr Stewart served as the Chair of the Scottish Wildlife Trust as well as being on the Council of the National Trust for Scotland. He has been a member of the Royal Scottish Forestry Society since 1949 and was made an Honorary Vice President.
The launch of the video recording George's time in the Forestry Commission took place at the AK Bell Library in Perth on the evening of 5th December 2019, a few days before his 100th birthday.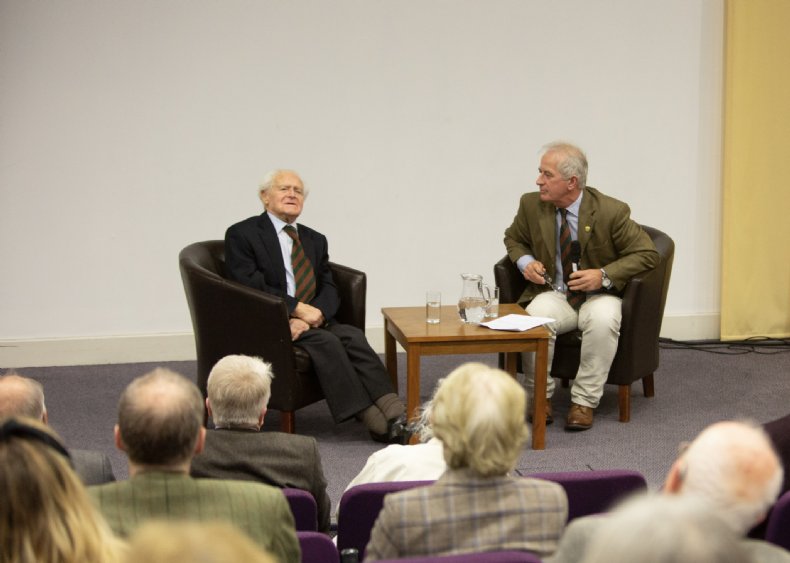 The full thirty minute interview can be enjoyed by following the link here.
Alternatively, you can choose from four shorter clips extracted from the main interview and these are available here.
All images and video production are courtesy of Kelly McIntyre, Photography and Video Production, Blairgowrie.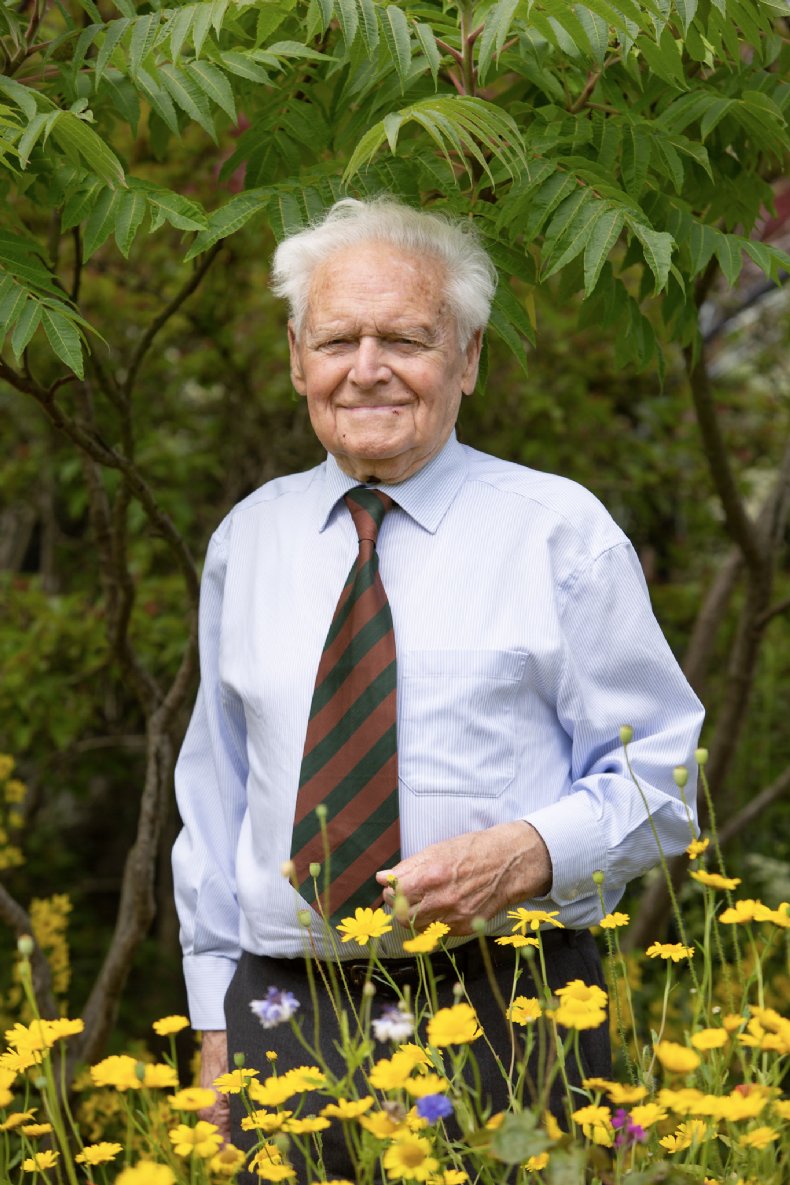 "Trees and woods, big forests, clumps of trees; they're all part of this wonderful Scottish countryside that we have but I believe very much that the countryside must be a living countryside. It must be a place where people live and work; not only to enjoy it but to find employment there. I am glad I chose forestry to be my profession; it was a very wise choice for a young man to make."
George Stewart (2019)